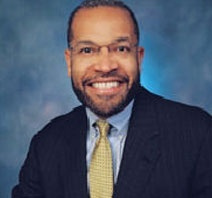 DOUGLAS R. KINGTON
CO-OWNER ♦ BROKER OF RECORD

Douglas R. Kington has over 28 years of commercial and corporate real estate experience. Mr. Kington is a licensed real estate broker in the State of Maryland, and is the broker of record for RE/MAX Commercial Logic.

In 2003, Mr. Kington established Kington Commercial LLC, a full service commercial real estate brokerage firm, in Baltimore, MD. From its founding until it closed in 2003, the firm completed 68 transactions comprising of 341,372 square feet of commercial space and 45 multifamily units, having a total value of $39.3 million. For seven years prior to founding Kington Commercial, Mr. Kington worked in the McLean, Virginia (Tysons Corner) office of Cushman & Wakefield. His practice focused on office and high-tech tenant representation, landlord agency and investment sales. During his tenure, he negotiated 87 lease transactions for over 1.1 million square feet, having a total value of $88.2 million. He worked on teams that provided tenant representation services to firms such as: General Dynamics Advanced Information Systems, Progressive Insurance, New York Life Insurance Company, and RWD Technologies.
Prior to joining Cushman & Wakefield, Mr. Kington headed the Commercial Group of Otis Warren & Company, Inc., in Baltimore, MD., where he provided brokerage services to such clients as NationsBank (now Bank of America), Signet Bank (now Wells Fargo), LaVan Hawkins Inner City Foods (DBA Checkers) and Muhammad Ali Rotisserie Chicken.
Before entering the commercial brokerage field, Mr. Kington managed the corporate real estate department for USF&G Insurance Company in Baltimore, managing a portfolio of 169 leases containing 1.9 million square feet and 18 assets valued at $220 million.
Mr. Kington received a Master of Business Administration from The Wharton School at the University of Pennsylvania, and a Bachelor of Science in Engineering also from the University of Pennsylvania.
Mr. Kington was featured in an April 29, 2014, Baltimore Business Journal article entitled "Cost of Redeveloping Social Security Site is Too High for UMB." Mr. Kington delivered a lecture entitled "Urban Placemaking During A Down Economy" at the March 2009 Business Over Breakfast meeting of the Downtown Partnership of Baltimore. In September 2004, Baltimore City Mayor Martin O'Malley and Maryland Governor Robert Ehrlich jointly appointed Mr. Kington to the Baltimore City Board of School Commissioners, where he chaired the Facilities Committee.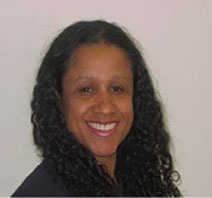 WENDY L. BLAIR
CO-OWNER ♦ ASSOCIATE BROKER ♦ MANAGING DIRECTOR
In 2014, Ms. Blair teamed with Douglas Kington to launch RE/MAX Commercial Logic, a full-service commercial real estate brokerage, consulting and property management firm in Baltimore, Maryland.
Since 1996, Ms. Blair has owned and operated W. L. Blair Development, a local real estate development firm specializing in urban and historic development. W. L. Blair Development's successes include Spicer's Run, an 86-unit townhouse community in Bolton Hill and St. James Place, a mixed-use 25-unit multifamily, retail and office building in the West Side of Downtown Baltimore.

Prior to founding W. L. Blair Development. Ms. Blair served as a Development Director at Struever Bros. Eccles & Rouse in Baltimore, focusing on the development of both market-rate and affordable housing. In her role as Development Director, she was responsible for all phases of development from site selection through final settlement or lease-up, including acquisition, financial feasibility, market analysis, design, zoning, financing, construction, sales and marketing.
Ms. Blair also worked as a Consultant for the Real Estate Department of U.S.F.&G. Insurance Company in Baltimore, providing leasing and asset management services for company-owned and leased real estate throughout the United States. She renegotiated leases and performed financial analysis of the company's owned portfolio including 10-year revenue and operating expense projections, property valuations using the capitalized income approach, and recommendations on capital improvements and budgets for replacement reserves.
From 1982 to 1990, Ms. Blair was the Deputy Director for Real Estate for the New York Metropolitan Transportation Authority. In this role she directed twelve managers in the leasing, acquisition, development and management of the MTA's real estate portfolio. Her duties included redevelopment of surplus properties, assembling sites for acquisition, marketing and leasing of MTA owned property, negotiating new office and warehouse leases, and monitoring of existing agreements. Her projects included the redevelopment of two major midtown Manhattan sites, property acquisitions in connection with the Long Island Railroad and Metro-North Commuter Railroad's $250 million electrification projects and negotiation of a $70.4 million lease for the Battery Parking Garage.
Ms. Blair began her career as a Special Assistant for the Office of Development at the New York City Department of Housing Preservation & Development where she designed and marketed Request for Proposals (RFP's) involving the sale, leasing and development of real estate owned by the City of New York. She analyzed the feasibility of proposals and managed the RFP selection process.
Ms. Blair earned a Master of Public Administration from New York University Graduate School of Public Administration and a Bachelor of Arts from Amherst College.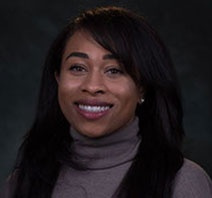 ALISON REID
DIRECTOR OF MARKETING & COMMUNICATIONS
Alison Reid is a graduate of the Lally School of Management and Technology at Rensselaer Polytechnic Institute where she received her B.A. in Business Management and Communications. For over three years, Ms. Reid was a licensed salesperson with RE/MAX Commercial Logic. Prior to joining RE/MAX Commercial Logic, Ms. Reid was a Real Estate Assistant for St. James's Place Apartments where she researched and compiled multi-family housing market data, developed communications strategy and managed internet presence. Ms. Reid is also the principal of Reid Communications, a social media and on-line marketing and communications firm that helps businesses to broaden their advertising reach through social media outlets.