Commercial Logic Selected as Property Managers for Walbrook Junction Shopping Center in Northwest Baltimore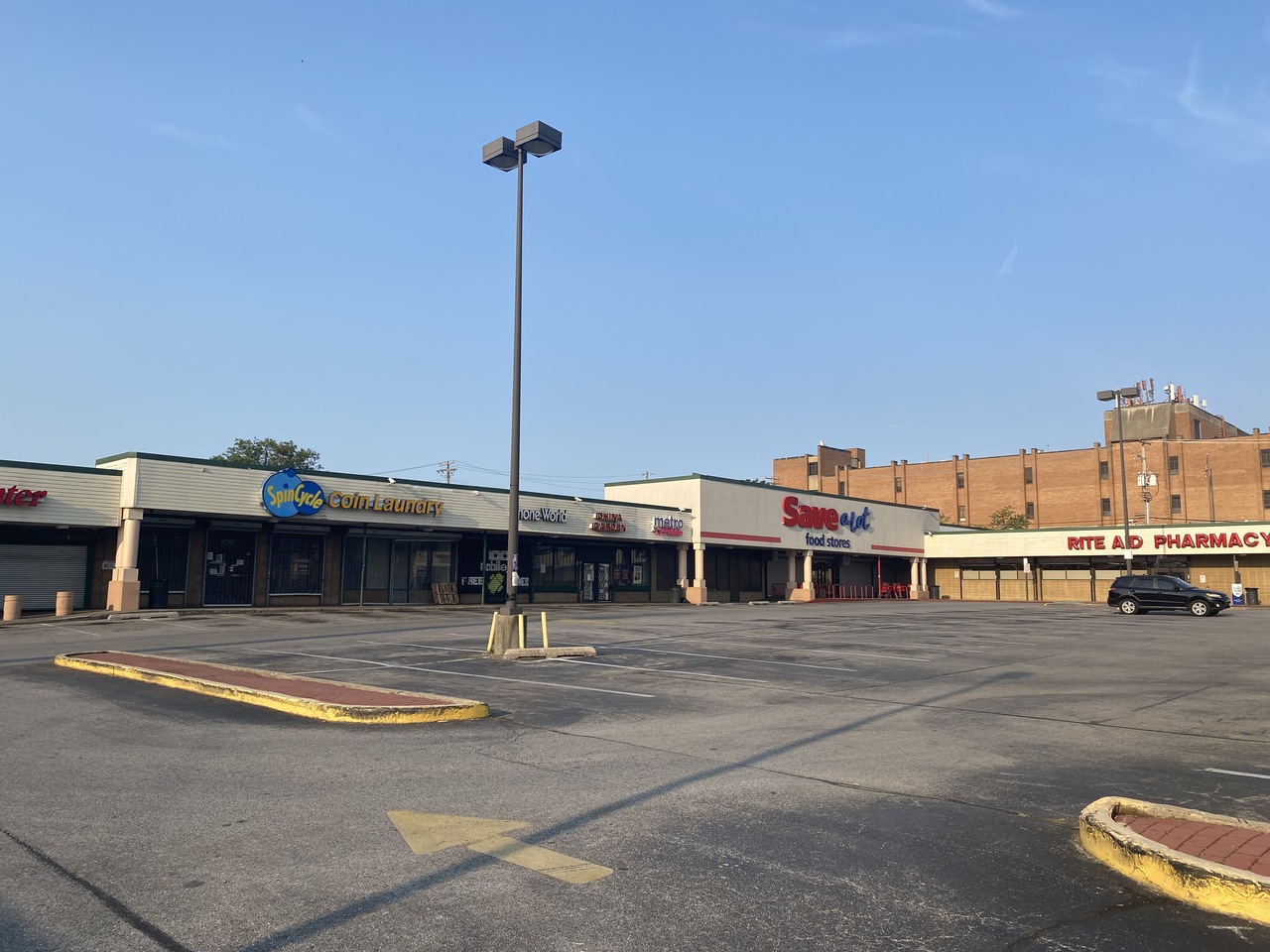 Baltimore, Md. (April 14, 2021) TREND Walbrook Junction Investors, LLC, the new owners of Walbrook Junction Shopping Center, has selected Commercial Logic, LLC as its property managers for this 47,000 square foot community shopping center located at 3411 - 3445 Clifton Avenue, in the Mount Holly neighborhood of Northwest Baltimore. The shopping center currently has two anchor tenants – Save-A-Lot, a discount grocery store, and Rite Aid, a regional pharmacy. Eight other tenants including Rent-A-Center, ACE Cash Express, Papa John's, China Garden, Phone Place, T-Mobile PCS, Liberty Dollar and Walbrook Crispy Chicken complete the tenant roster. Commercial Logic will be responsible for all property management duties including rent collection, maintenance, capital repairs, payment processing, budgeting, accounting, financial reporting and tenant relations.
Walbrook Junction Shopping Center was acquired on April 14, 2021, by an affiliate of Chicago TREND Corporation utilizing a unique capital structure. In addition to owner's equity plus mortgages from Neighborhood Investment Fund, Inc. and Reinvestment Fund, Inc., Chicago TREND raised $332,000 from over 130, mostly small, community based investors utilizing the Small Change crowd funding platform. The fund raise was fully subscribed in only three months. Chicago TREND approached this acquisition as an opportunity to include the residents of West Baltimore in an opportunity to grow wealth by owning a share of their local, neighborhood shopping center. The investors who participated in the crowd funding collectively own 49% of the equity in this commercial real estate asset.
Artisan Title Company Building in Mount Vernon Sells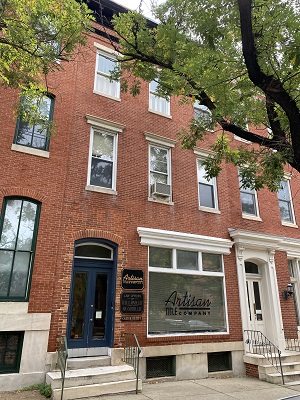 Baltimore, Md. (March 10, 2021) The historic brownstone at 807 N. Calvert Street, home to Artisan Title Company for over 22 years, sold on March 8, 2021. The property was on the market for just over 90 days before being put under contract. The sale price and buyers were not disclosed.
This elegant 3-story, mixed-use building is located in the Mount Vernon submarket of Midtown Baltimore and features office space on the first and second floors and a potential dwelling unit on the third floor. Unique to brownstones in Midtown Baltimore, this property also features a full-height garage on the lower level that can hold three compact cars in the rear and ample storage space in the front.
Cheryl Sadera, Ben Frederick Realty, Inc,. represented the buyers in this transaction and Wendy L. Blair, Managing Director, RE/MAX Commecial Logic, reresented the sellers.
Historic Church in Mount Vernon Sells at Auction

Baltimore, Md. (January 25, 2021) Olivet Assembly USA closed on the acquisition of 1110 Saint Paul Street, in the Mount Vernon community of Baltimore City on Friday, January 22, 2021. Built in 1871 and occupied until 1994 as the home of Christ Protestant Episcopal Church, the building features a six-story bell tower, seating in the main sanctuary for 750 and original stained-glass windows. The sale settled for an undisclosed price after a two-year marketing period.
The historic property was purchased in 1994 by New Refuge Deliverance Cathedral after Christ Church ceased operations. It is located at the northwest corner of East Chase and Saint Paul Streets. Neighbors and visitors to the Mount Vernon community will remember the church as the large stone church surrounded on two sides by scaffolding. Baltimore City erected the scaffolding in 2016 to protect pedestrians from slate shingles and other debris some members of the community claimed were falling from the bell tower and the roof.
Charles Billig, A.J. Billig & Co., Inc., and Douglas R. Kington, RE/MAX Commercial Logic, jointly represented the seller. The buyer submitted its offer through A. J. Billig's online auction platform and was not represented by a broker. A.J. Billig moved many of its auctions to its online auction platform after the onset of the COVID-19 pandemic to great success.
Local Investors Buy Deactivated Norfolk Southern Rail Yard in City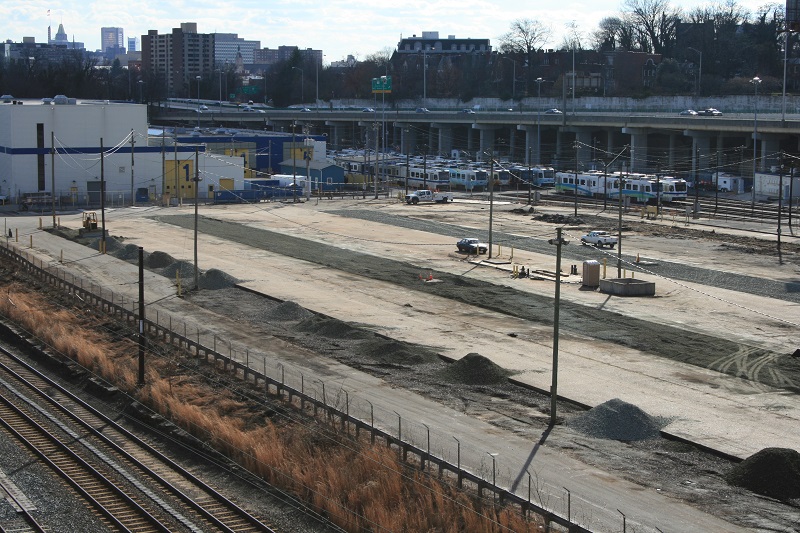 Baltimore, Md. (November 22, 2019) – MCBKA North Avenue, LLC, a group of three local investors, has purchased the former Norfolk Southern Flexi-Flo rail yard in Baltimore City at 400 West North Avenue. The purchase price was $2,948,000. This 8.34 acre industrial parcel zoned I-2 General (Heavy) Industrial is located immediately north of the MTA Light Rail RailLink Operations facility on the north side of West North Avenue, between I-83 and the MTA Light Rail tracks. One of the primary attractions of this industrial property was the rare availability of a large, flat, centrally located heavy industrial parcel with convenient access north and south via I-83 and east and west via US-1 (North Avenue). The Norfolk Southern Flex-Flo yard last traded in 1869, when the parcel was apparently located in Baltimore County. Two of the investor/partners intend to use portions of the site for their construction businesses, The remaining acreage will be marketed to third-party industrial tenants.
James V. Caronna, SIOR, Principal, NAI KLNB, represented the seller and Douglas R. Kington, Broker, RE/MAX Commercial Logic, represented the buyers.
Robert W. Deutsche Foundation buys AFRO-American Newspapers building in Charles Village, Will Redevelop as its Headquarters
Baltimore, Md. (November 1, 2017) The AFRO American Newspaper (the "AFRO"), the nation's oldest African-American family-owned newspaper, sold its headquarters office building in Charles Village to the Robert W. Deutsche Foundation. The transaction closed in the fourth quarter of 2017 for a total sale price of $1,100,000.
The Deutsche Foundation plans to totally redevelop the 17,400-square foot building as modern, energy efficient office space that will serve as the foundation's headquarters, the headquarters for Baltimore Arts Realty Company (BARCO), with a small portion of the space used as shared offices and incubator space. The AFRO, which celebrated its 125th anniversary on August 17, 2017, relocated into a 3,000-square foot office suite in southwest Baltimore while it proceeds with the its plans to develop its new headquarters in Baltimore City. The new headquarters building will also serve as a museum, research archives and performance space.
RE/MAX Commercial Logic represented the AFRO in the sale and the Robert W. Deutsche Foundation was not represented by a real estate broker.
Historic Cathedral Hill Office Property Sells to Multifamily Developer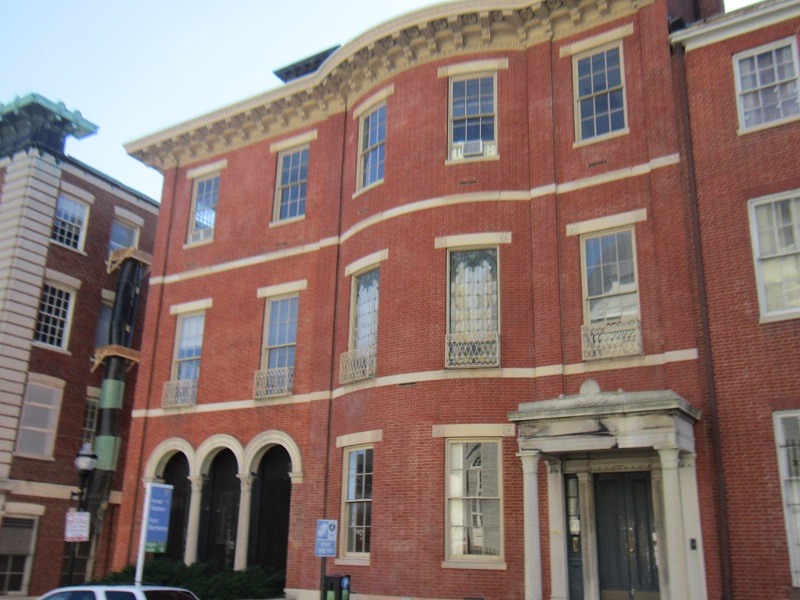 March 17, 2015. RE/MAX Commercial Logic announced that it has brokered the sale of 7-9 W. Mulberry Street located in Baltimore's Central Business District. The 23,143 square foot building was purchased by 7 West Mulberry Partners, LLC for the price of $1.2 million or $51.85 per square foot..

Built in 1835 and expanded in 1892, this building is designated a Historic Landmark and contributes to the Cathedral Hill National Register Historic District. Originally built as a house, the structure was converted into a school by the Roman Catholic Archdiocese in 1892. Over its 170-year existence, the structure has served as home to the Italian Consulate and then UNITE HERE!, a national union.
The buyer of the property is 7 West Mulberry Partners, LLC, a new entity created by a partnership between Trademark Properties and Boston-based Stratford Capital. Trademark Properties, based in Fulton, Maryland recently delivered 505 Park Avenue, a conversion of former office condominiums into luxury apartment units. Trademark Properties (www.trademarkdc.com) and its investors have been heavily focused on renovating historic properties within Baltimore for over 15 years.
Wendy L. Blair and Douglas R. Kington, founders and principals of RE/MAX Commercial Logic, represented the seller, 7-9 Mulberry, LLC, a company whose ownership includes local developer and contractor Kenneth Banks. Patrick Grace with Stein & Associates based in Reston, Virginia, represented the buyer.